Role of Kidneys in the Human Body
Situated on either side of our spine and behind our bellies, the pair of kidneys are the most intricate organs of the human body. Balancing the blood pressure in the body is a complex process wherein the kidney plays a key part alongside filtering the blood.
Removing the harmful and waste materials from the blood, maintaining the chemical balance, and balancing hormones, this bean-shaped pair of organs is critical for living. Each of our kidneys has approx a million tiny filters called Nephrons.
The kidney is closely associated with other organs and is highly sensitive to its environment.  The kidney receives about 20% of blood, every time our heartbeats. There are various diseases that damage the Nephrons due to which a kidney loses its ability to function properly. Few of the ailments of end-stage kidney disease are:
High blood pressure
Diabetes
Glomerulonephritis – Inflammation of blood vessels
Interstitial Nephritis – Allergic reaction of the kidney
Renal artery stenosis – blockage of arteries that bring blood to kidneys
Polycystic Kidney disease – Large cysts or hollow spaces in the kidney.
Symptoms of Kidney ailment
Every human body is unique and reacts to ailments in a different way. Below are some of the common symptoms that you can look out for:
Loss of appetite
High blood pressure
Fatigue
Headache
Nausea & vomiting
Muscle cramps or pain below the ribs
When Do We Need a Kidney Transplant?
A patient suffering with an end-stage kidney ailment has two options – a kidney transplant or start dialysis. Doctors across the globe prefer a kidney transplant surgery as people live longer post transplant as compared to on-going dialysis. In addition, kidney transplant cost in Pune is cheaper compared to the cost of dialysis that can go for a lifetime.
A kidney transplant is successful if the patient follows the medication along with follow-ups to prevent rejection by the body's immune system. Choosing a top kidney transplant clinic in Pune not only increases the chances of a successful surgery but also ensures a healthy life post surgery. NewLife Gastro Liver Clinic is one of the best clinics in Pune for treating renal failure and end-stage renal disease.
Dr. Ninad Deshmukh - Top Kidney specialist in Pune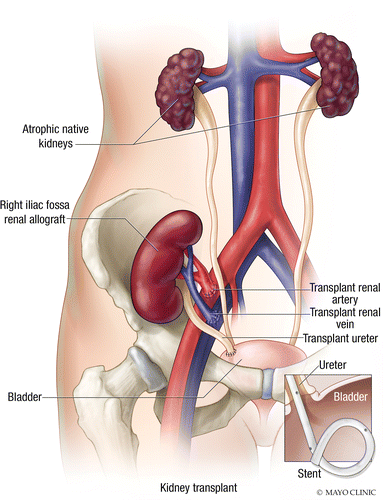 Amassing years of medical expertise and acumen from premier hospitals, Dr. Ninad Deshmukh is the Best Kidney Doctor in Pune. As one of the top nephrologists in Pune, Dr. Ninad Deshmukh has performed countless successful kidney transplants across Maharashtra. He is a Gold medallist from B.J.Medical College and has been instrumental in making Pune as one of the top Kidney transplant centers in India.