Role of Pancreas in the Human Body
With the size of a human palm, Pancreas plays a pivotal role in the functioning of the digestive system in the human body. It produces the vital enzymes and hormones that are needed for digestion and breaking down of food. The digestion function is known as 'Exocrine' while managing the blood sugar levels is done by the 'Endocrine' function of the Pancreas. In today's sedentary lifestyle, unhealthy food choices are a major cause of worry. Since the Pancreas processes the majority of the fats, the intake of food enriched with fat content makes it difficult for the Pancreas to process them. In a situation when the pancreas is unable to secrete an adequate amount of insulin, the blood sugar level shoots up resulting in Type 1 Diabetes.
Some of the major health ailments related to Pancreas:
Diabetes, type 1 & 2
Pancreatic Cancer
Pancreatitis
Food intake that can harm the Pancreas includes:
Red Meat
French Fries
Pastries
Sugary Drinks
Mayonnaise
Organ Meat
Full-fat dairy
Potato Chips
Although a person can survive without Pancreas, there would be no insulin-producing cells to regulate the ideal blood sugar levels. In such cases, people require insulin shots and pancreatic enzyme pills to digest certain foods.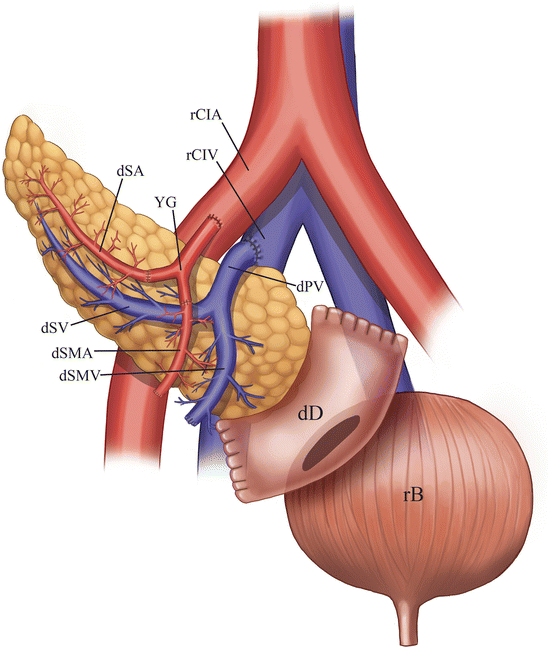 About Dr. Ninad Deshmukh - Pancreas Transplant Specialist in Pune
With a sprawling career of over 15 years, Dr. Ninad Deshmukh stands amongst the best Pancreas Transplant specialists in Pune India. As a top Pancreas Transplant Specialist in Pune, he consults patients at NewLife Gastro Liver Clinic, Kothrud, and Deenanath Mangeshkar Hospital and Research Center at Erandwane. A Gold medallist from one of the most recognized medical Institutes – the B.J.Medical College, Dr. Ninad Deshmukh has been associated with the finest medical centers of India Including KEM and Tata Memorial Hospital. Dr. Ninad Deshmukh has been a driving force as a Pancreas Transplant Specialist in Pune with multiple successful Pancreas transplants performed by him.
Pancreas Transplant Hospital in Pune
Pune is one of the fastest-growing medical hubs in India due to the abundance of medical assistance and expertise. Patients prefer to perform their Pancreas transplant in Pune due to the high success rate. With state-of-the-art OPD, therapeutic, diagnostic, and ICU facilities, Dr. Ninad Deshmukh is one of the top Pancreas transplant Specialists in Pune. Situated at the heart of Pune city at NewLife Gastro Liver Clinic and also affiliated with various corporate hospitals in Pune. He is a well-known Specialist for Pancreas and Kidney transplant in Pune.
Pancreas Transplant Hospital in Pune
Pancreas Transplant Surgery involves a process wherein a non-functional Pancreas is replaced with a healthy Pancreas given by a Donor. The Donors are mostly patients who are brain-dead, however, in some cases, a close relative and healthy person can also donate the Pancreas. The entire Pancreas is not removed, only a part is taken from a Living Donor. For patients suffering from type 1 diabetes, Pancreas Transplant surgery is the ultimate option. Majorly, it is done for curing diabetes, but in rare conditions, Pancreas Transplant surgery is also done for treating certain cancer ailments.
Pancreatic Transplantation is a boon for diabetic patients. If examined at an early stage, there is a significant chance of having higher survival rates as compared to the last stage when the organ becomes completely non-functional. There are three types of Pancreas Transplant Surgery:
Only Pancreas Transplant
Simultaneous Pancreas-Kidney Transplant
Pancreas after Kidney Transplant